254.31.160 Steering knuckle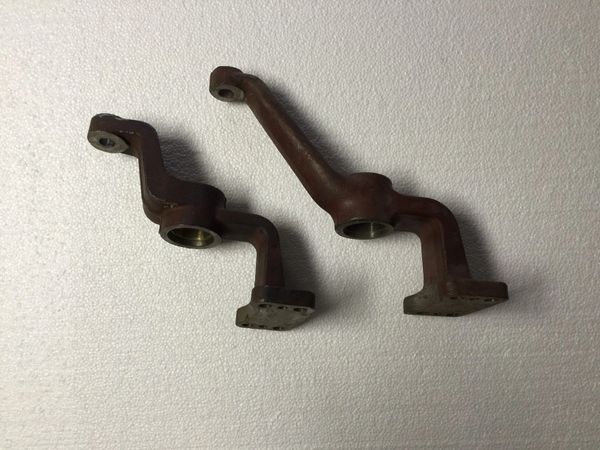 254.31.160 Steering knuckle
CALL FOR PRICE 1-866-765-0110
This steering knuckle is for 200 series Chinese built tractors. This steering connector is for side mount power steering.
There are two different sizes of this knuckle. Be sure you are ordering the correct size steering knuckle.
Short- 2 1/4"
Long- 4 1/2"
There is also a bushing (184.31.161) that this steering knuckle needs and it is sold separately.
Call us toll free at 1-866-765-0110 to place order and confirm knuckle size
Commonly found on:
Farm Pro 2420, Farm Pro 2010, Farm Pro 2510, Farm Pro 2425
Jinma 184, Jinma 204, Jinma 254, Jinma 284,
Nortrac 240, Nortrac 254,