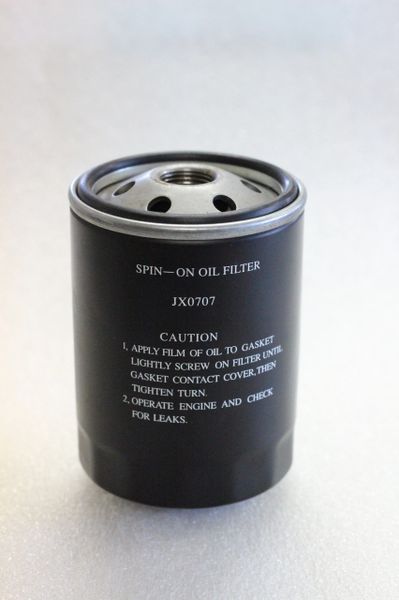 JX0707 Oil Filter
JX 0707 Oil Filter Convex
Filter dimensions:
thread size- 17 1/2mm
Height -11 1/16''
convex 3 1/8" x 4 1/2"

This filter number is associated with three different size and style oil filters. If your filter has this number we will be dimensions to ensure you are ordering the correct filter.
Chinese tractors have put on a variety of different housings and we are unable to identify the exact filter on your tractor based on model or serial number.
Call us at 1-866-765-0110 to ensure you are ordering the correct filter